Typography
Primary typeface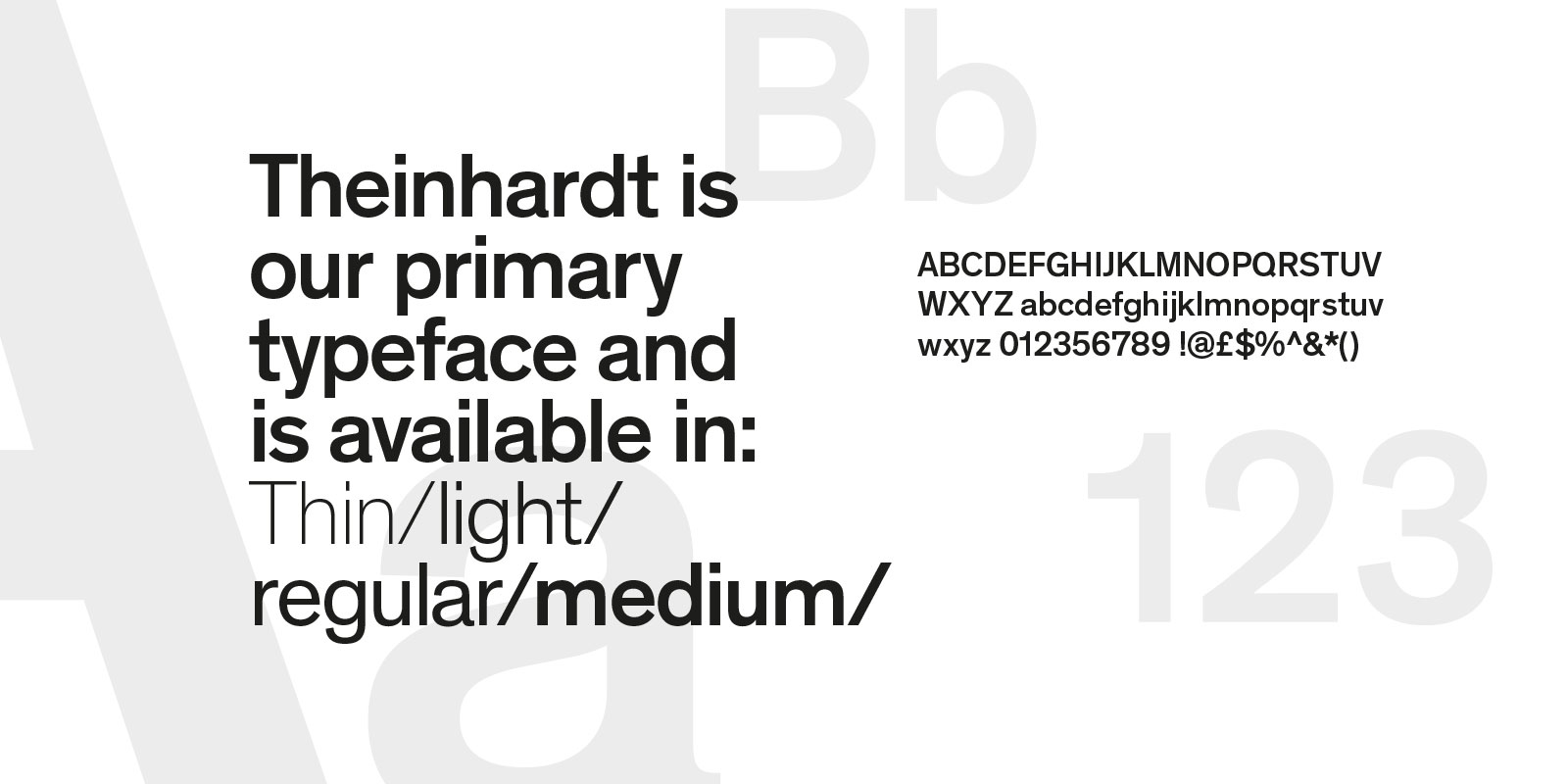 Theinhardt is our primary typeface, we use this typeface as part of our brand identity and as a way of expressing our bold, confident personality. Theinhardt is a licenced font, therefore is available to select staff – should you need access to the font for a design please contact the Marketing Team:
Primary typeface usage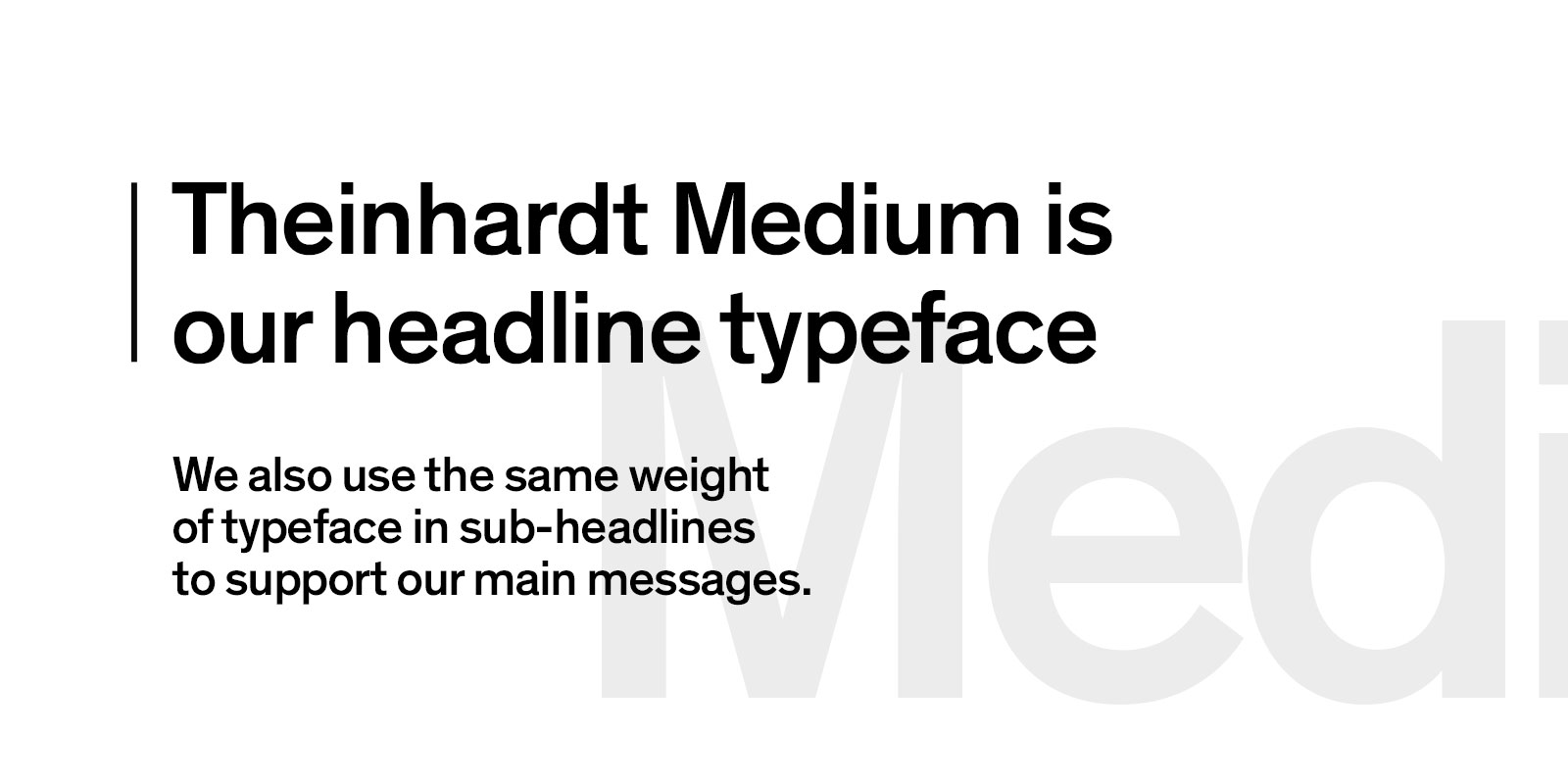 We use Theinhardt Medium to give our messaging more impact and clarity. It works really well when you also give it plenty of clear space to breathe in.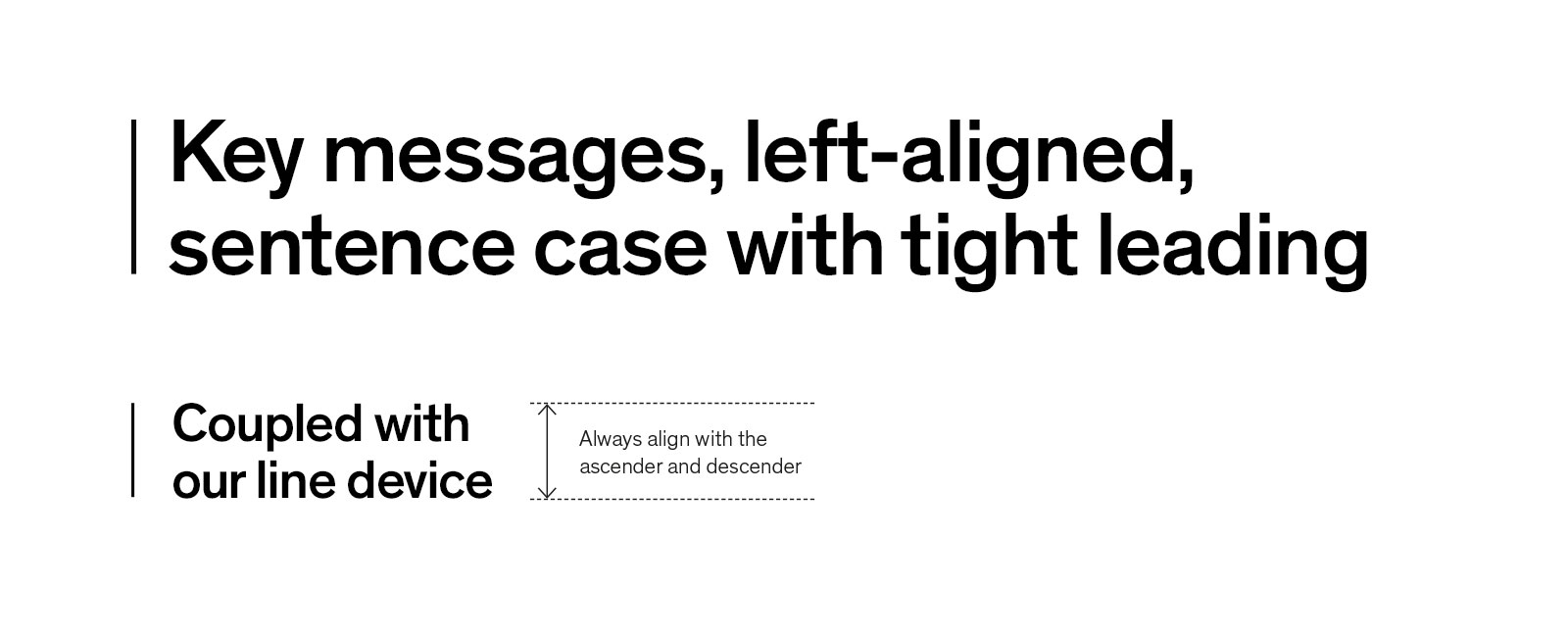 To highlight key messages we use this style of heading. This should be the most prominent message on any form of communication.
When setting our headlines we keep left aligned and sentence case. Theinhardt works best when the leading/line spacing is tight.
Taken from our brand logo, we also use a 
line device 
to highlight key messages. This should be a minimum of 
5mm 
away from the headline and the stroke weight changes based on how big the font size is.

There are a number of ways to use our typeface to create hierarchy within our communications. This page is an initial guide into different typography styles which we use.
Secondary typeface

Our secondary typeface is Arial. This font should only be used when Theindhardt is not available, mostly for internal documents and emails.
It comes in two weights, bold and regular. For headlines use bold and for body copy, regular.