Visual Imagery
Within the Marketing Team the University has internal resource for booking photography and film projects. If you would like to discuss a project please contact: bookmedia@yorksj.ac.uk
Photography
Inspirational photography is key to the University's identity, we want to express our ambitions and excellence through the use of exciting and engaging imagery.
We have an extensive online image library which is available for staff use, this can be accessed through the University's network of Brand Champions. To find your department's Brand Champion please see the branding pages on the staff intranet:
https://staffroom.yorksj.ac.uk
Permission and release forms must be completed when the University undertakes a photoshoot for us to be able to use an image where a person is recognisable, you can download a release form here:
People: in the studio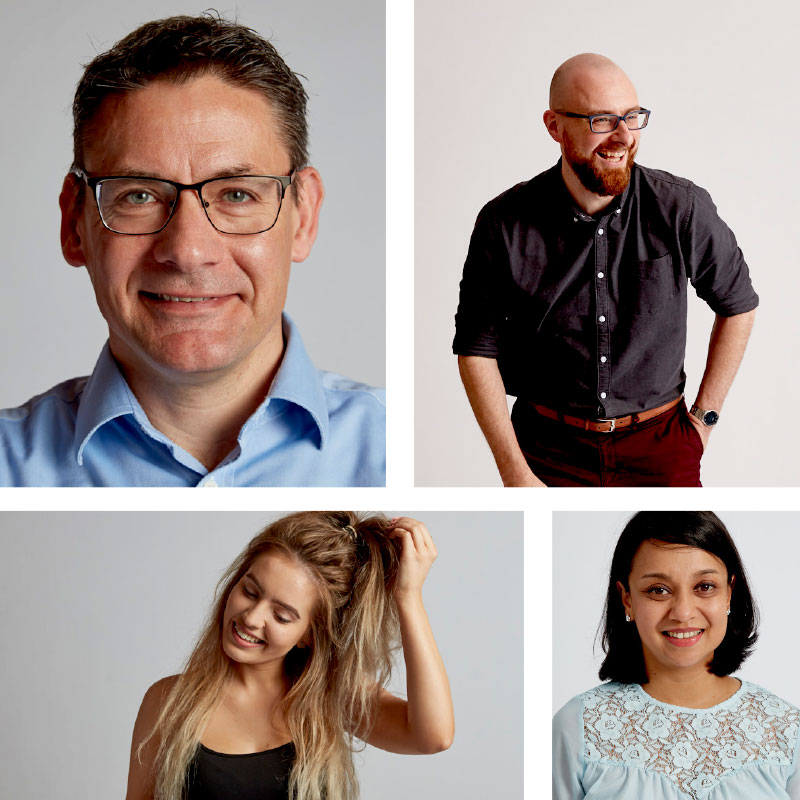 Empowering everyone
We want our photography to demonstrate students and staff feeling empowered.
The subject and photography should be dynamic and, above all, we want imagery that feels alive and vibrant.
Our photography should also be real and authentically situated in a true-to-life context.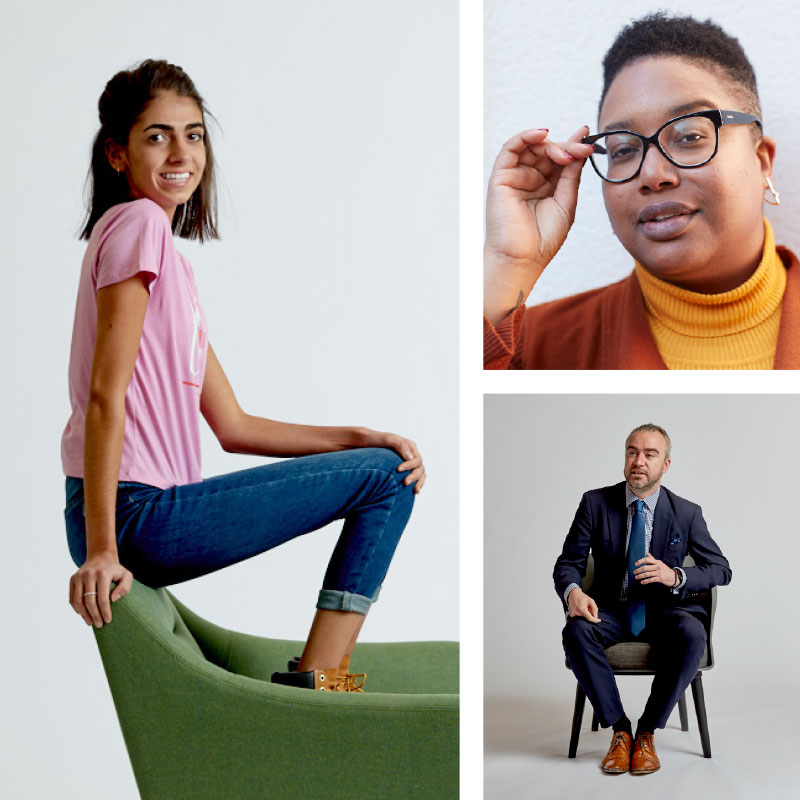 Emotional connection
We use close-up shots of people's faces to make a direct and powerful emotional connection with the subject.
When it comes to depicting our experts, we prefer imagery that is honest, down-to-earth and straightforward rather than light- hearted or playful as we want to reinforce their authority and accessibility and to build a feeling of trust with our audience.
People: on location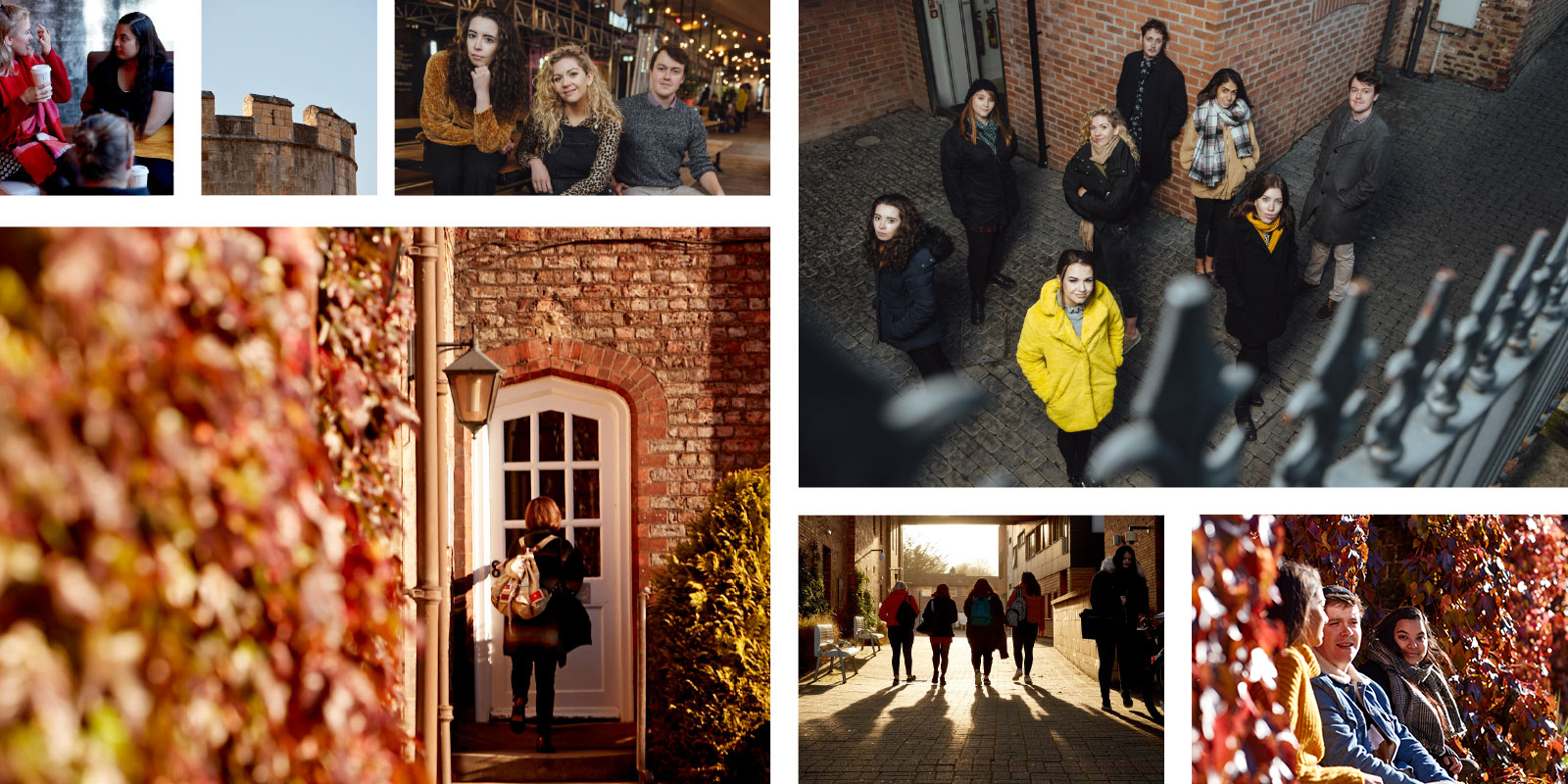 Welcoming, authentic and diverse
Our photography should show genuine diversity in an authentic setting that reflects our commitment to providing an inclusive, accessible and welcoming environment. Avoid representations of diversity that imply the University is being patronising or artificial for marketing purposes.
Buildings and Architecture
Avoid using images of our campus which include the whole of the building in one shot. Images of buildings should be dynamic, exciting and inspirational giving a snapshot of the learning spaces we have on our award-winning campus.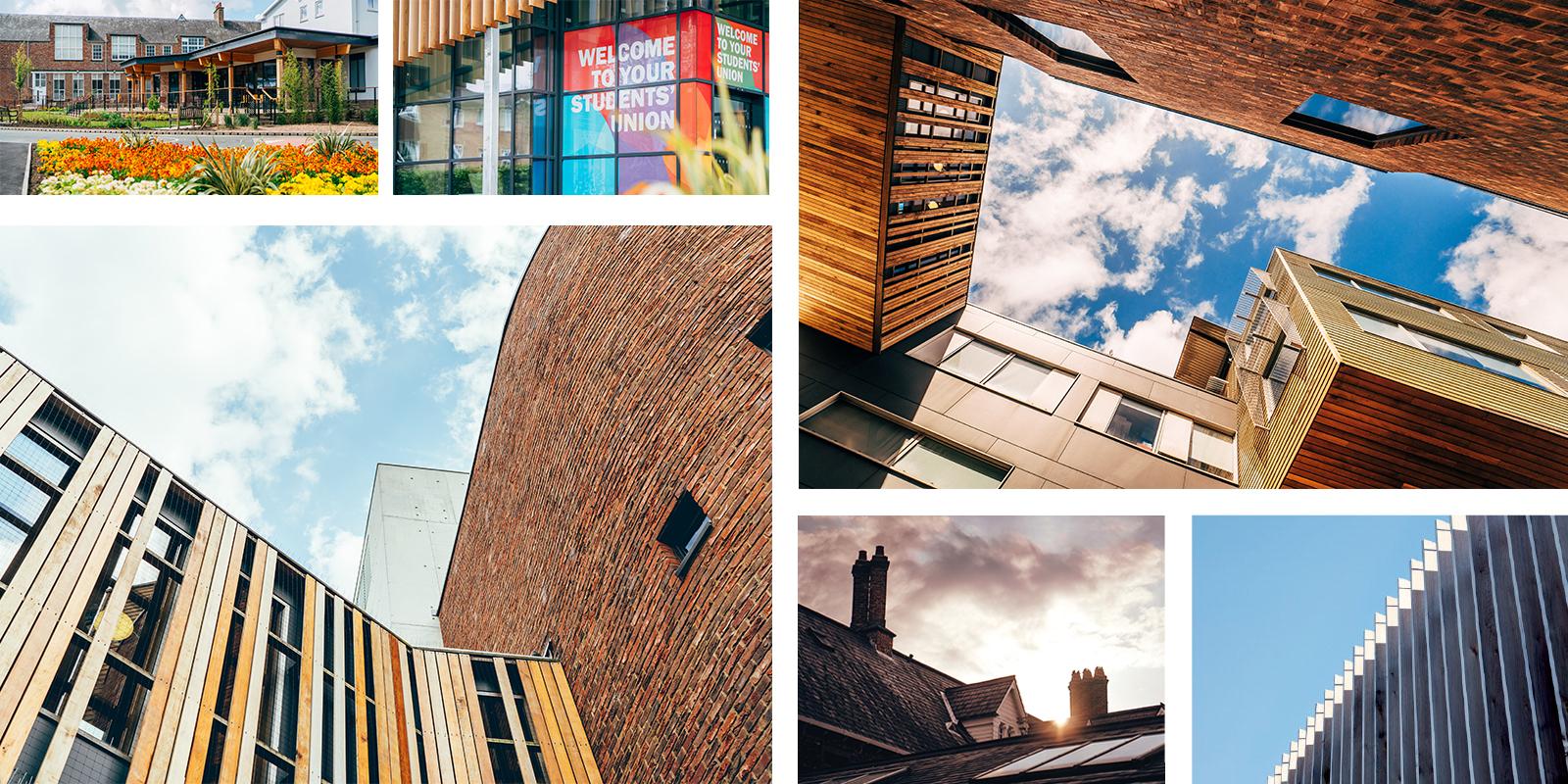 Video and motion graphics
Any filmed project which is undertaken on behalf of the University should take its visual cues from the above photography guidance. We should create inspirational films which resonate with our audiences and inspire action. Our top tips for commissioning filmed projects are:
Videos should be engaging and compelling, utilising a range of shot styles such as interviews and cutaway footage
Aim to hook your audience with key information points, making the information in the film as relevant to them as possible
If the video is for use on social media aim to make the film no longer than 5-20 seconds, these times are recommended by social platforms to maximise engagement and shareability
If the video is for us on the University's website aim to make the film no longer than 60-90 seconds to retain the audience
Videos and animations should feature the University's name plates in both the intro and outro in accordance with the following template:
The name plate should display the name of the person on screen and their job title/course name below as shown in the following template: